Selling Wholesale Products on Amazon | Quick Start Guide
Wholesale merchants can make serious cash — as long as they have the right approach. Selling wholesale on Amazon can be a lucrative business opportunity for Amazon sellers.
You see, selling wholesale products on Amazon is essentially re-selling, meaning you buy bulk products directly from the manufacturer and then re-sell them to shoppers on the Amazon marketplace.
It might seem like an easy way to leverage already existing brands (and the clout that comes with them), but there are a lot of moving parts that must align in order to see success.
You have to choose the right products.
You have to price them properly.
You have to build and nurture the right sourcing relationships and vendors.
Finally, you have to deliver A-plus customer service.
Are you thinking of selling on Amazon wholesale-style? Then this guide can point you in the right direction.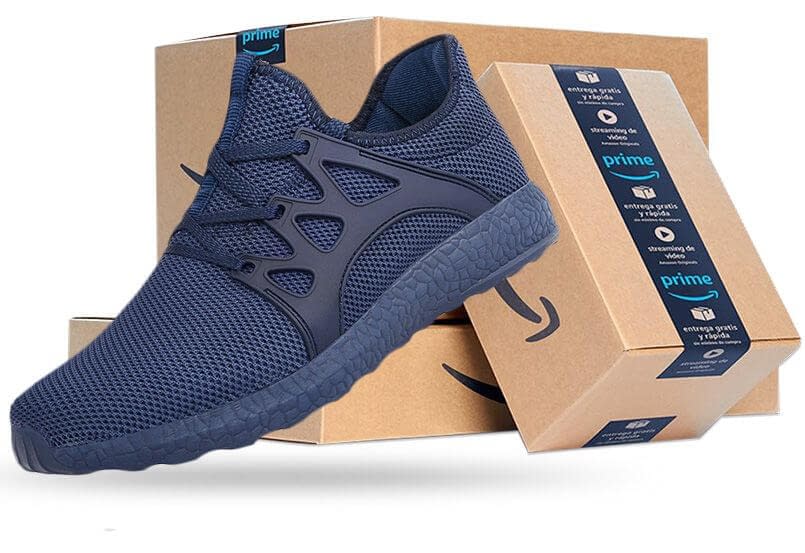 Choosing Your Amazon Wholesale Product
What are the best wholesale products to sell on Amazon? While there's no right or wrong answer, you generally want to stick with ones that:
Are made by known and recognizable brands
Aren't being sold by Amazon itself
Have the potential for high sales every month (i.e. not seasonal products)
Are likely to stay in production for some time
You can use Amazon itself to drum up potential product ideas. Dig into the categories you're interested in and take note: are there any notable products or brands missing?
Are there any products that are doing particularly well that you could claim some equity in?
Once you hone in on a potential product, try to estimate its potential monthly sales before going too far down the rabbit hole. (Tools like Jungle Scout and AMZ Scout can help with this.) Make sure the product you choose is worth your while.

Sourcing Your Amazon Wholesale Products
Hop on Google and start researching the manufacturer of your desired products. Reach out through their website or to designated sales representative via email or phone.
You'll need to get set up as a reseller of the brand, as well as negotiate your pricing and initial purchase volume.
Here's how to best go about that:
Make them want to work with you. If it's a known brand, they likely have plenty of resellers knocking at their doors. Tell them why you're different and how you'll help them make more money and be more successful.
Give them proof. Show them examples of past success — on Amazon or offline. Let them know their products are in good and capable hands.
Be willing to negotiate. You might not get a "yes" right away, or you might get hit with shocking, no-way numbers up front. Don't give in. Almost all manufacturers are willing to negotiate to some degree, so keep trying and proving your worth.
If you'd be the first reseller taking their products to Amazon, you can also bring up the immense amount of work that selling on Amazon requires.
Talk about the immense market opportunity you can help them leverage — without any extra work or hassle on their part.
Eventually, you'll need to settle on a price, sign a contract and put in your initial order. You'll then be one step closer to selling.
 
Selling Wholesale on Amazon: Advantages, Challenges, and Best Practices
Selling Wholesale on Amazon is just one more way to grow a successful business as a seller on Amazon.
If you are curious about this business model and want to learn more about the ins and outs, read on.
Before we get too deep into the nuts and bolts of selling wholesale, let's begin by looking at  exactly how a wholesale model works when selling wholesale on Amazon.
In a wholesale model, the seller purchases products in bulk directly from the manufacturer at a wholesale price and then makes a profit by selling the products on Amazon.
Under this model you may be one of many sellers who sells the product on Amazon, or you may be the only seller offering this particular product in the Amazon store.
Best Practices for Success 
Properly managing your inventory is a huge part of selling wholesale products on Amazon.
You need somewhere to store the inventory, you need a solution for picking and packing it, and then you also need a way to monitor your levels as orders go out.
You should also pay close attention to sales trends, too, so you can order the right amount from your manufacturer.
Order too little? You lose out on sales.
Order too much? You'll spend an arm and a leg on housing it until it sells. 
Choosing the right volume and properly timing your wholesale purchases is crucial.
You'll also need to use your Seller Central tools to keep a close watch on sales and audience insights. As with any business strategy, you'll want to adjust your inventory, sourcing, marketing, and even product choices as your metrics demand.
Stay on top of that data (as well as your customer service and communication), and you'll be well on your way to wholesale success.
If you're an Amazon wholesaler or one that's just starting out, you can get a free quote from our team at AMZ PREP. Not only do we provide the prep, pack, labeling, and shipping, but we also provide some of the most competitive pricing and are a full suite Canadian Amazon warehousing solution that helps you every step of the way when growing your wholesale business on Amazon.
Looking for a fulfillment solution?